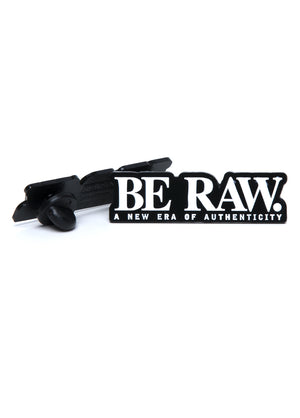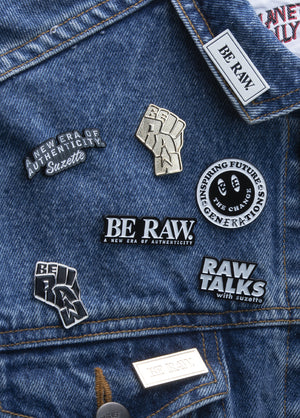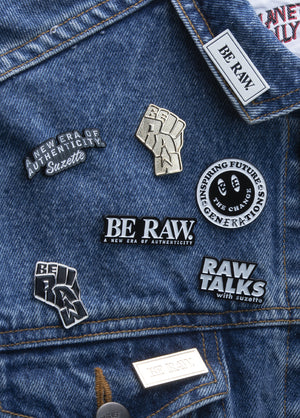 Lapel Pin - BeRaw Classic Logo
High quality soft enamel pins. 
1.75 inch in length 
Materials: Zinc Ally, Enamel, Rubber
Taking part in the Be Raw Movement helps to inspire future generations. Part of the proceeds from this item will be donated to a mental health foundation and be used to improve services for people affected with mental health problems.